Welcome to the Wilkinson Farm StayDownOnTheFarm.com
225-299 Wilkinson Rd. Cottontown, TN 37048 USA
Billy Wilkinson: 615-426-2151 billywilkinson@gmail.com
Beth Wilkinson: 615-426-3107 sdotfbeth@gmail.com
You are welcomed by Beth or Myself, usually, on arrival. We have information in the home to guide to our places locally and also help with information about neat places in and near Nashville. Usually there is Country or Bluegrass music being played somewhere close most every weekend in the summer. If you just like a peaceful evening at home away from home then you are at the right place. Click On the Pictures or put in the names on the list below in google search. Many of the area attractions have web sites that inform you of their operating hours and dates of upcoming events.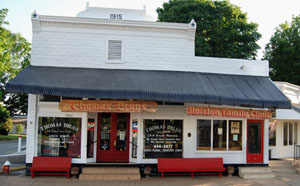 Historic Thomas Drugs Cross Plains Tn.
Historic Drugs store with old fashion soda fountain is a step back in time. The malts and shakes are the best anywhere and the salty lemonade is to be tried. Thomas Drugs of Cross Plains, Tennessee has served the town and he surrounding communities of Robertson and Sumner County as a full service drugstore and soda fountain. Located in a 1915 building on Main Street (Highway 25E), and listed on the National Register of Historic Places.
7802 Hwy 25E Cross Plains, TN 37049
615) 654-3877 - (615) 654-9179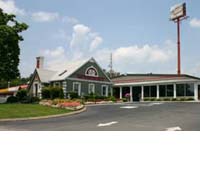 Sumner Crest Winery Portland Tennessee
Approximately 5 miles from Stay Down On The Farm. Award winning wines, gift shop and some of the most unique antiques you will find in this area. Sumner Crest Winery of Portland Tennessee is continually planning and holding some very entertaining events. Take I-65 to exit 117 (Hwy 52). East toward Portland. Just past the Shell.
5306 Old Highway 52,
Portland, TN 37148

Here is a partial list of information you will have on arrival.
Grocery Stores
Piggly Wiggly: 6 miles 7838 TN-25, Cross Plains, TN 37049
Kroger: 8 miles 510 Hwy 76 E, White House, TN 37188
Publix: 20 miles 460 Long Hollow Pike, Goodlettsville, TN 37072
Fresh Market: 20 miles 217 Indian Lake Blvd, Hendersonville, TN 37075
Whole Foods: 38 miles 4021 Hillsboro Pike, Nashville, TN 37215


Restaurants and Cafe's
Nashville and surrounding communities are experiencing a restaurant Renaissance! Here are just a few of our favorites from nearby to Nashville, From down home cookin' to upscale fine dining.
(* must try!)

Teshas Café ----------------7847 TN-25, Cross Plains, TN 37049 $
(great 3 generations family operated meat 'n three open for breakfast and lunch)
*Thomas Drugs -----------7802 TN-25, Cross Plains, TN 37049 $
(historic 1915 drug store, soda fountain, lunch counter & gift shop. check hours)
Dessert First ---------------132 TN-76, White House, TN 37188 $
(simple and always fresh sandwich and sweets shop)
Perry's Smokin' Pig ------ 2025 Hwy 31 W. White House, TN 37188 $
(best nearby Barbecue with great daily specials)
Mollipazzo ------------------333 W Dr. White House, TN 37188 $$
(upscale Italian and specialty pizzas) Best limoncello cake EVER!
Colorado Grill --------------2747 Hwy 31 W. White House, TN 3718 $$
(nearby quality steakhouse with classic American fare)
Café Rakka ----------71 New Shackle Island Rd, Hendersonville, TN 37075 $$
(artisanal Mediterranean and Greek cuisine, a hidden gem)
*Chefs Market--------------- 900 Conference Dr, Goodlettsville, TN 37072 $$
(fresh cafeteria style Southern cooking with great salads and sandwiches)
Prince's Hot Chicken Shack--------123 Ewing Dr, Nashville, TN 37207 $
(the originator of Nashville's signature fiery dish, modest location)
*Hattie B's Hot Chicken----------- 112 19th Ave S, Nashville, TN 37203 $
(a newer & fresher take on Nashville Hot Chicken, multiple locations)
*Martin's Bar-B-Cue Joint ------3108 Belmont Blvd, Nashville, TN 37212 $$
(some of the BEST BBQ in Nashville, whole hog, multiple locations)
*Mas Tacos------------------------732 Mcferrin Ave. Nashville, TN 37206 $
(not your average lil taco shop, always fresh with great soup $ sides)
Rolf & Daughters-----------------700 Taylor St. Nashville, TN 37208 $$$
(upscale and innovative New American & Italian, best pasta in town)
Kayne Prime ----------------------1103 McGavock St, Nashville, TN 37203 $$$$
(boutique luxury steakhouse with downtown views, quite an experience)
*Loveless Café ---------------------8400 TN-100, Nashville, TN 37221 $$
(landmark tourist spot famous for their fried chicken and bisquits)
Husk --------------------------------37 Rutledge St, Nashville, TN 37210 $$$
(celebrity chef upscale New Southern cuisine in a historic log cabin near nashville home)