Always a pleasure to share what others have to say about their visit to one of our vacation homes. Just 25-30 minutes to Nashville and many neat place near by. Thomas Drugs in Cross Plains Tennessee, Sumner Crest Winery near Portland Tennessee, 112 Antique Mall 2 miles from the farm. Mammoth Cave National Park just north of Bowling Green Ky. many nice restaurants within minutes of us.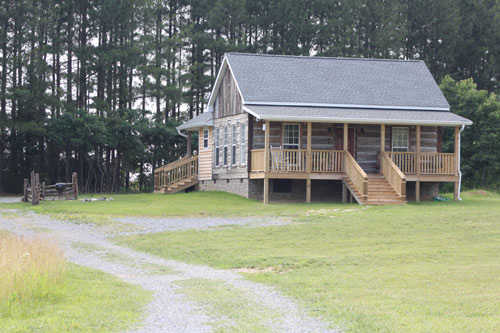 Reviews Posted On Vacation Home Rentals
A little slice of heaven
Posted August 2nd, 2016

To be completely honest, it's almost difficult to find the words to describe the beauty of down on the farm. When my friends and I drove up to the cabin it was just breathtaking. When we walked through the front door, we were blown away at beautiful it was and how clean! Oh my goodness it is so clean and so wonderfully decorated. The beds were also VERY comfortable. It was myself and 3 friends so we each had a bed and we each raved at how well we slept! We woke up each morning to deer and a family of turkeys and were greeted by a hummingbird during our morning coffee on the porch. It was by far the most peaceful place I have ever visited. On the hottest of days we had this beautiful breeze across the front porch. There is truly something magical about this place. I truly look forward to going back. Dacula Ga.

Submitted: Nov 17, 2016 Stayed: Nov 2016
My sisters and I had a very relaxing, quiet, stay at the Candle Light Cabin. Mr. & Mrs. Wilkinson were perfect hosts. The property is all and more than described. I would recommend it to anyone wanting to get away from the "rat race," or for a quiet get-away. Beth met us upon arrival, showed us around the cutest, cleanest, house ever, and gave us great suggestions for dining. I HIGHLY recommend this property, and will for sure stay, if available, the next time I am in Nashville.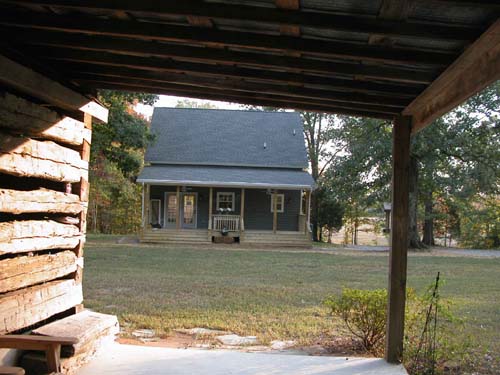 Reviews Posted On Homeaway
What an amazing place, when you first drive up you immediately begin to relax. The country setting is breathtaking, even thou there are 3 other houses on the property that you can't see, you still feel as if you are the only ones around. The décor in the house is my favorite. Everything is decorated in an antique country style. We loved how well the kitchen was furnished being on our honeymoon it was so much fun being able to spend time together cooking our first meals as a married couple, wonderful memories to take home with us. We spent an afternoon walking the near by trails and exploring the old barns, and quite evenings in the rocking chairs on the porch watching the firefly shows. Even thou we were out in the country we loved that we were also only 30 mins to downtown Nashville. Billy and Beth were so friendly making you feel sincerely welcomed. We hadn't even left yet and we were planning return trips, we have already said we will be celebrating our anniversaries back at this beautiful country place, yes it is special for us because of our honeymoon but trust me when I say we're coming back because of the beauty, the peaceful surroundings, the cleanliness, and the overall feeling of being welcomed to come and enjoy this couples little piece of paradise that they share with everyone. Thank you for opening up your homes to us. Tom and Alisha
May 10th, 2016

Submitted: Aug 11, 2016 Stayed: Aug 2016
The pictures of this property are very nice but they can't convey the setting that surrounds the cottage. Not only is it a private setting but the surrounding woods,pond, and fields make this property a cut above. Enjoy the front or back porch to look over a tranquil scene. Just what you need after a crowded and hectic day in Nashville.

Submitted: Nov 20, 2016 Stayed: Nov 2016
We loved staying at the "Dove Cottage"! It was very comfortable and decorated with country charm. The setting in the woods very quiet and relaxing. Located outside of Nashville easy access to highways. God Bless " Sister-in-Laws".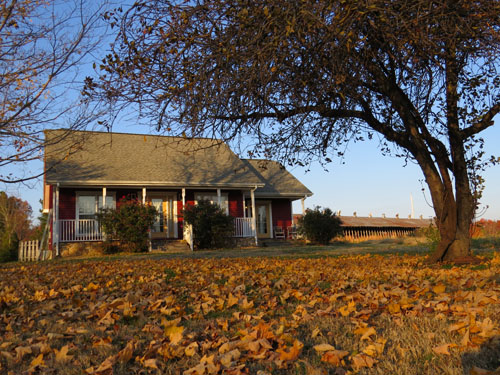 Reviews Posted On Homeaway
Very clean very nice house. Beth and Billy take pride in the house and the property. Both are very nice people and everything went very smooth when arriving and getting let into the house. Was like having hotel service. Only better we were out in the country in a house on awesome property. My family felt like we were at home staying there. Was about 25 min. from Nashville. We will definitely be back!

Submitted: Jul 30, 2016 Stayed: Jul 2016
Beautiful, Peaceful, Wonderful stay!
We had a wonderful time at "Stay down on the farm". The Red Farm house was very clean, very nice, loved the decor and antiques through out the house and on the farm. It definitely beats staying in a hotel for the price. The owners Billy and Beth couldn't have been more helpful and nice to make our stay feel like we were at home. The farm itself is beautiful, very peaceful, enjoyed drinking our coffee on the front porch in the morning. We also saw wild turkey's walking on the nature trails. In the evening the sunsets were beautiful while walking down to the catfish pond with our dog (pet friendly) after a long day of sightseeing in Nashville (which is just about 30 mins away with easy access to 65).
Dont forget to stop by the Johnson's crossroads cafe for a good country breakfeast. The food was great and customer service was awesome. Thanks again Billy and Beth for the GREAT hospitality we will definitely stay here again. Highly recommended.

Submitted: Oct 19, 2016 Stayed: Oct 2016
The house was spectacular! Very clean, neat, and organized. The owner, Beth, met us there when we arrived and provided us with the keys and a notebook with directions to some local eateries and grocery stores. The location is only 30-40 minutes from the airport (depending on traffic) and it's a quick trip to downtown Nashville. We stayed in Candlelight Cabin which has 2 bedrooms and a bath on the main floor and an upstairs loft with 2 twin beds. We especially loved the porch with rocking chairs and a wonderful view of the property. We will definitely stay here again in the future!

Submitted: April, 2017 Stayed: April 2017
We stayed here in January and absolutely loved it. Very, very, very clean. Everything you could need to stay as long as you want. Beautiful grounds to walk and hike. Staying close to Nashville tn, we went into the city every day. Perfect location, can't wait to get back!!!

Red Farm House
My husband and I stayed in the Red Farm house for a long weekend celebrating my 30th birthday. It was an absolute pleasure staying here. Bill and Beth welcomed us later in the evening due to an 8 hour drive. They showed us around upon arrival and gave us numerous recommendations on where to eat, shop, what to do etc... All of which we took and were just as they described. The property was immaculate. The house was spotless and so welcoming. Our favorite part of the property was the swing down by the pond, it was nice to sit down there in the mornings and evenings to wind down the day. We went for a few walks around the property, so beautiful. We went into Nashville both days we were there and the drive is about 30 mins. Not bad at all. Plus the access to 65 is so easy. Far enough away from the noise but close enough for convenience. My husband and I noted how nice it was to spend time in Nashville tn but return back to the country to end the day, we found ourselves eager to get back to the house! We absolutely loved our time at Stay Down On The Farm. We will definitely be back! June 17, 2017